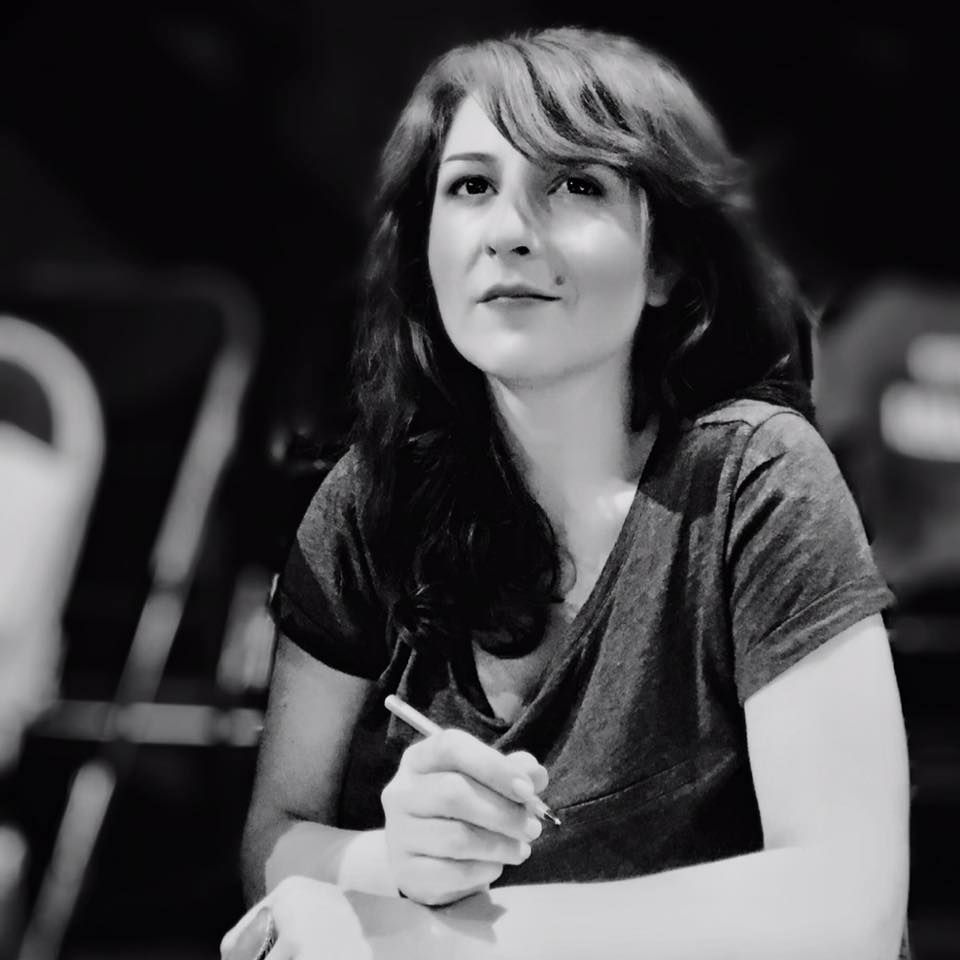 Bio
Catinca Drăgănescu (b. 1984) is a Romanian theatre director, playwright, and researcher with an international activity. Her studies include training in advertising and PR, as well as a BA and a MA in theatre directing (2012) and a PhD in theatre studies (2019). Since 2020 she works as a researcher at the National University of Theatre Arts and Cinematography in Bucharest, focusing on social design, innovation for social change, degrowth and applied research.
In 2013 she had an Erasmus Scholarship at the Athanor Akademie in Germany and in 2016 she had a residency at the Drama League New York. Since 2012 she worked both in repertoire theatres and independent venues, her shows being invited to important theatre festivals both in Romania and abroad.
Since 2020 she is the managing director of a cultural NGO called Idea77 and the initiator of Independent Exterior – a Romanian independent performance art showcase meant to connect local artists with the international scene.
Her artistic work evolved through an intense research project in something she now calls "theatre of consciousness". She is interested in creating theatrical experiences that challenge the audience to perceive the reality of the other: might that be an ancestor, a foreigner, a future self or just another being. Her work is built on the common territory between collective and individual consciousness, in an exploration of "what might touch us today" and how can art disrupt our routine and inspire us to question and engage with sensitive contemporary topics. Catinca is preoccupied by themes like post-communist identity in the European context, migration, social inequality, the totalitarian experience, aiming to put theatre in the middle of hot debates, positioning art as a key player in raising awareness of the need of profound change our society faces.
Some of her most important works include Dystopia. Shakespeare.Remix (2014); Ibsen Incorporated (2015); iHamlet (2016); The Migration Trilogy: Rovegan (2016), Ready for export (2017), The Field of Struggle (2020); The Golden Dragon (2019); DISCO '89: The 7 Deaths of Mihaela Runceanu (2021) and Here Moscow Calling (2021).
Her work has been presented live or online in festivals from Germany, Estonia, The Netherlands, Poland, Macedonia, Russia, The Czech Republic, USA.
ARTIST STATEMENT
I am fascinated by theatre because I think it is like alchemy, if the ingredients are mixed in the right proportion, it can become a transformative experience, both on an individual and collective level.
I define myself as a creator of experiences and I work in the arts field because I am a true believer in the idea that art can and more than that, should inspire a change in the world.
In an era of post truth, the artist has the privilege and the responsibility of saying the truth, of representing those who can't, of tackling challenging topics and of fighting moral inertia.
Art is political. Art is the materialization of both social conscious and subconscious.
Art is not something to consume. Art is something to experience. Art is disruptive.
My identity, my history, my anxieties, the events around are my work material. I am in a constant debate with the world around. Everything that is social is a human invention, an act of creation, something moldable.
I create out of what I think, feel, perceive. I try to be open and connected to the now. I rebel through my work. I question this world to make people envision a better one.
I call my work a theatre of consciousness. It's meant to brake thinking patterns, to raise questions, to wake people up. I like to think of it as of a portal into the experience of the other.
No human process is mono-dimensional, we are intricate beings. My work uses textures, I overlay layers like in photoshop. It becomes a texture, an overlapping of codes, an algorithm, a game of perception.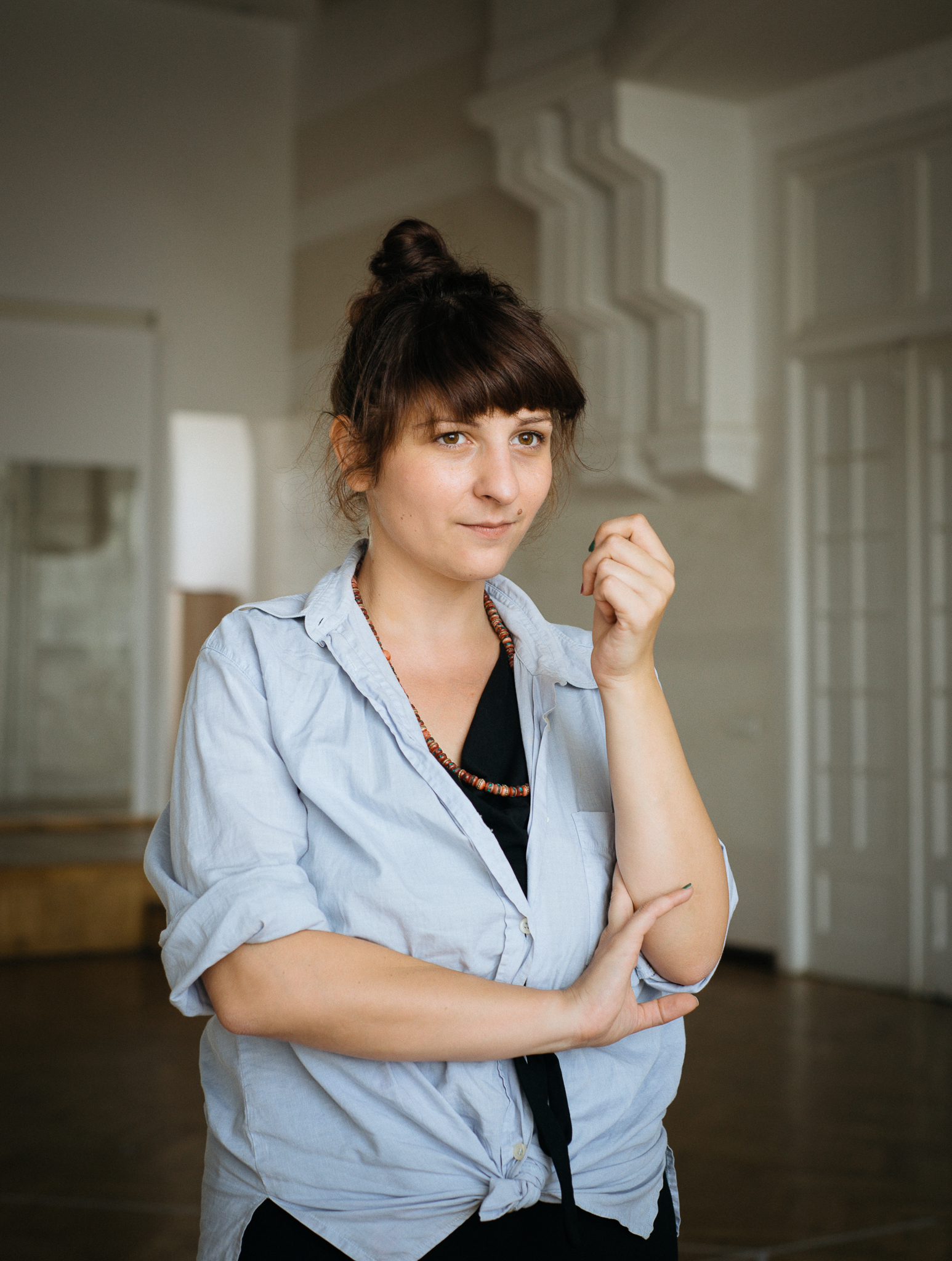 NEWS: HERE MOSCOW CALLING selected at the Segal Center Film Festival on Theatre and Performance (FTP) 2022 (ENG)
ARTICLE: About the GOLDEN DRAGON at PalmOffFest, in Prague, October 2021 (CZE)
INTERVIEW: No matter if we like it or not, we are a retrograde – patriarchal – hypocritical and pretty intolerant society, interview by Andrei Crăciun, June 2021
INTERVIEW: If we want to understand the Romanian society of today, we have to really question our past, October 2021
NEWS: ROVEGAN was selected at the International Theatre Freedom Festival, Narva, Estonia, 2021
Catinca Drăgănescu and the theatre of consciousness, an artist portrait by Oana Cristea Grigorescu, April 2020 (GER)
BOOK: A history of Romanian Theatre from Communism to Capitalism. Children of a restless time, a volume written by Cristina Modreanu, Routledge, 2020
Chapter 9. Feminist Theatre on Romanian Stages: Tools for Reimagining Twenty-First-Century Theatre: Catinca Drăgănescu, Ioana Păun, Carmen Lidia Vidu 
INTERVIEW: Rebellion reflects in my discourse on and off stage, interview by Ramona Iacobuțe, January 2019
INTERVIEW: When we are doing theatre for young audiences, we should take in consideration the differences of code and generation, interview by Oana Cristea Grigorescu, July 2018
INTERVIEW: Awakening society through culture is a necessity. Romania needs a bastion of truth, interview by Cristina Beligăr, June 2018
INTERVIEW: Theatre must and can become a bastion of truth, interview by Florina Tecuceanu, September 2017
INTERVIEW: About women, feminism and independent theatre, interview with Iulia Popovici, September 2017
BOOK: Romanian theatre direction: from interpretation to collective work, bilingual vol. coordinated by Oltița Cȋntec (RO/ENG), Ed. Timpul. Iași, 2016
NEWS: Catinca Drăgănescu was selected alongside other international artists to participate in the 1st edition of the Citizen Artist Residence, Laxenberg, 2016
ARTICLE: Romanian women directors remix Ibsen now in New York, by Cristina Modreanu, October 2016 (ENG)
NEWS: The Drama League New York announces its 2016 Artist Residency Program Participants
Twenty-seven artists, including two participants from Romania: Catinca Drăgănescu and Valentina Zaaharia, will partake in the Drama League's residency program. (ENG)
BOOK: Review of The End of Directing, The Beginning of Theatre-Making and Devising in European Theatre, (ed.) Iulia Popovici, Sibiu International Theatre Festival Book Collection, 2015
"The ego of the work, not the ego of the artist". Interview Catinca Drăgănescu / Iulia Popovici
INTERVIEW: I believe in a theatre of consciousness, interview by Dana Ionescu, April 2013
INTERVIEW: I think it is important to go through the experience of doing everything, interview by Oana Medrea, March 2013